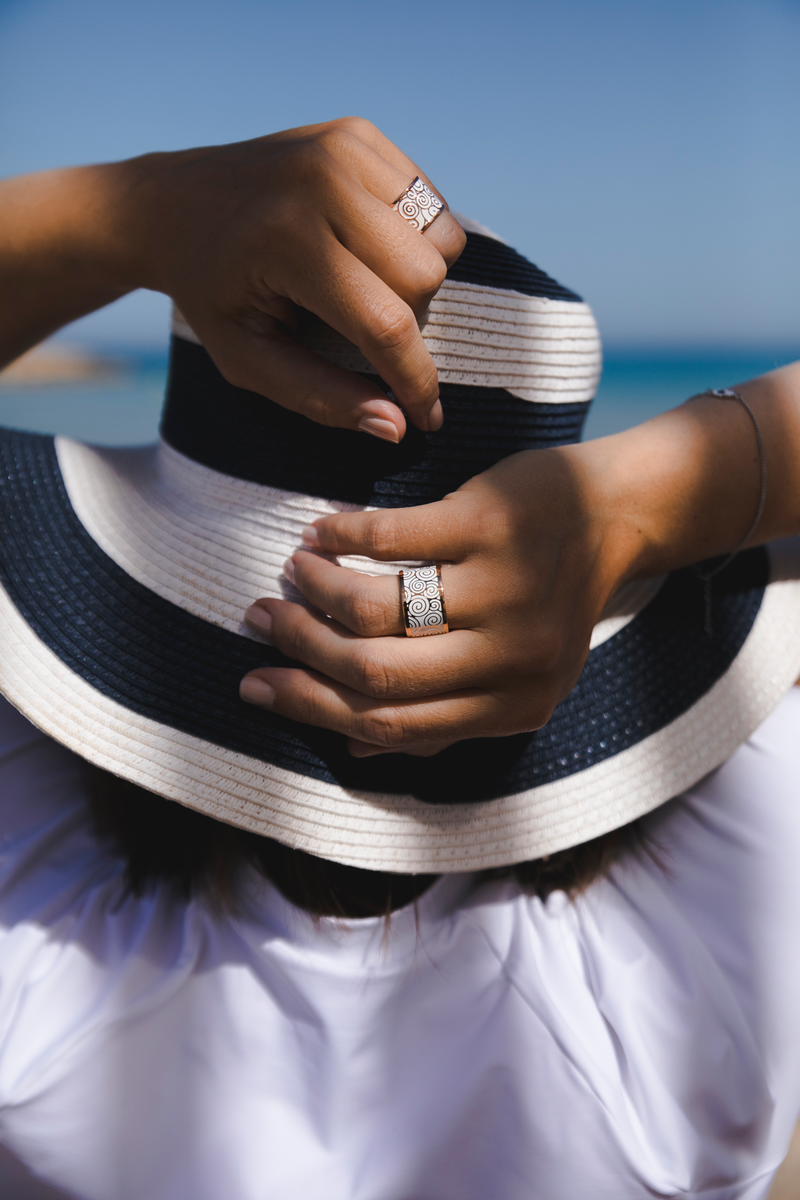 SUCCESS Enamel Ring - Polished Design
3 MONTHS WARRANTY + 14 DAYS RETURNS + FREE RUSSIA SHIPPING
Feeling good with my white Torrent Enamel Ring
Let me start by saying that I am overwhelmed with this beautiful design, elegance and chic. This piece of jewelry actually has magical features as well.
Along with the a great service. Soooo happy!
Absolutely GORGEOUS!
I had a very general idea of what I liked,
but when I saw these rings "inspired by Asia" on alexandravarova.com,
I realized that this is what we—me and my husband—need.
It's such a statement of individuality and creativity!
Shiny, quite big, and with the perfect oriental tide motive.
Absolutely adore these rings!